Most Recent Project
Morton Masonic Lodge Mural
The Morton Lodge is named after a Mason that migrated to Texas from Alabama and was among the earliest settlers of Stephen F. Austin's "Old 300". The present lodge was erected in 1913. A brief history of Richmond Texas

Project Description
The mural wall is approximately 85 foot by 25 foot and is the on the second story of the building. It is seen as you enter Richmond from highway 90, crossing the bridge on the Brazos River. This building is a historic Texas landmark.

I am honored and privileged to have a canvas with so much history behind it. I'd like to thank the Mason's for this opportunity.

I began painting October 1st, 2004 and finished up January 3rd.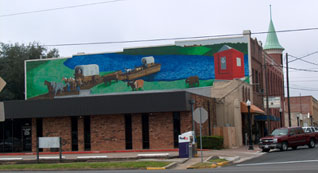 Completed Mural. Taken January 22nd.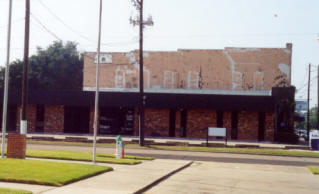 Original Wall.